Peer Data Reports
The Peer Data Reports available at www.heda.co.za/PowerHEDA/Dashboard.aspx can be opened and displayed in one of 4 ways:
The 4 options display the same data in different report formats.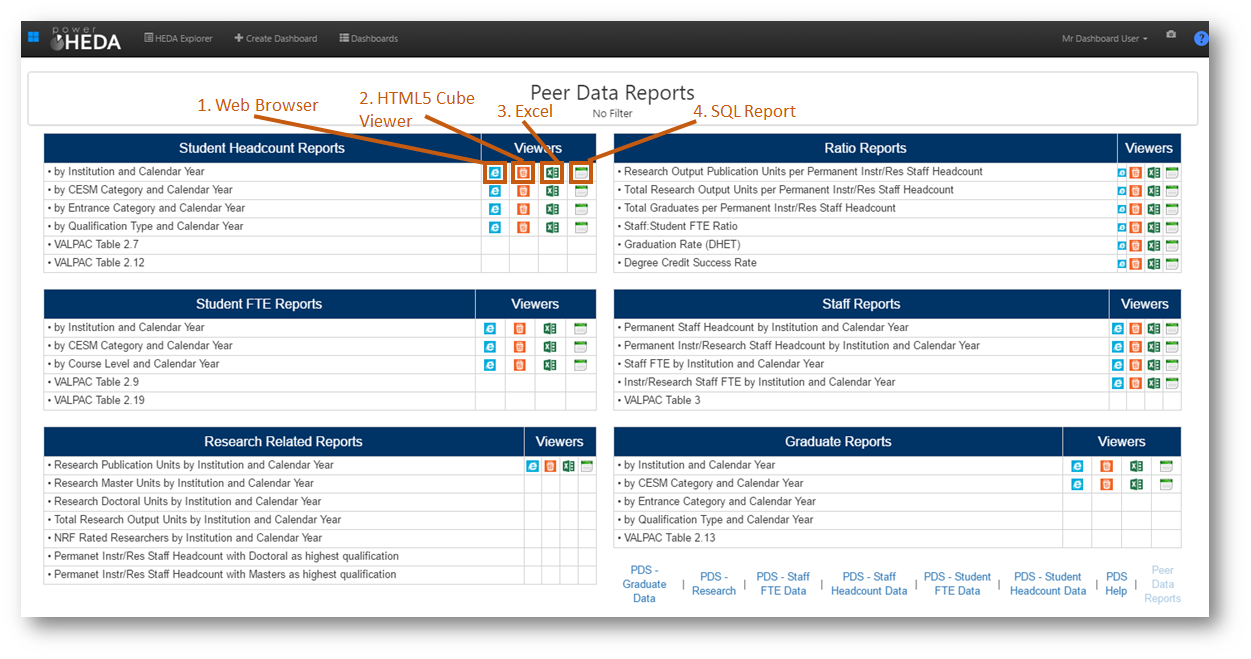 Basic features of each report viewer:
This option uses Microsoft Web Components to display an interactive cube report.

This viewer is excellent for interactive reporting but several prerequisites need to be installed and configured in Internet Explorer (Chrome can also be used with the installation of a

Chrome plugin

).
Created with the Personal Edition of HelpNDoc: Create HTML Help, DOC, PDF and print manuals from 1 single source